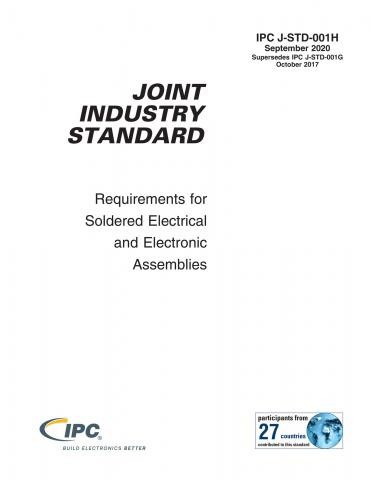 IPC J-STD 001 Joint Industry Standard certification from IPC, focusses on the process/practical elements and acceptance criteria of electronic assemblies with emphasis towards high quality soldered interconnections. Based on three levels of classes, J-STD-001 enhances individual skills and knowledge within the industry and provides a personal and globally recognised certificate on successful completion. The program is modular based and module 1 (mandatory) boasts an in-depth insight into areas such as ESD awareness, solder materials including flux, paste and process control requirements to rework & repair and cleanliness. Optional modules thereafter include wires & terminal connections, PCB requirements, encapsulation, coating and staking, through-hole mounting technology, Surface mounted components, jumper wires and final inspection. 
J-STD-001 is essential for industry professionals with an interest in process and acceptance criteria for electronic and electrical assemblies.
Impact are delighted to offer this discipline and both specialist (CIS) and trainer (CIT) levels.